Window Cleaning
Clean your building's windows every 3-6 months to maintain the aesthetic and condition of your glass

Caulking and Refinishing
With our expertise in rope descent, we can seal any gaps in exterior building material be it a construction project or a maintenance repair.
Rope Access Repair
To scaffold a building for repair can be very costly. Rope access is a great alternative to scaffold at a fraction of the price.

Signage Installation
By using a swing stage, we can install large advertisements boards or new signage on a building.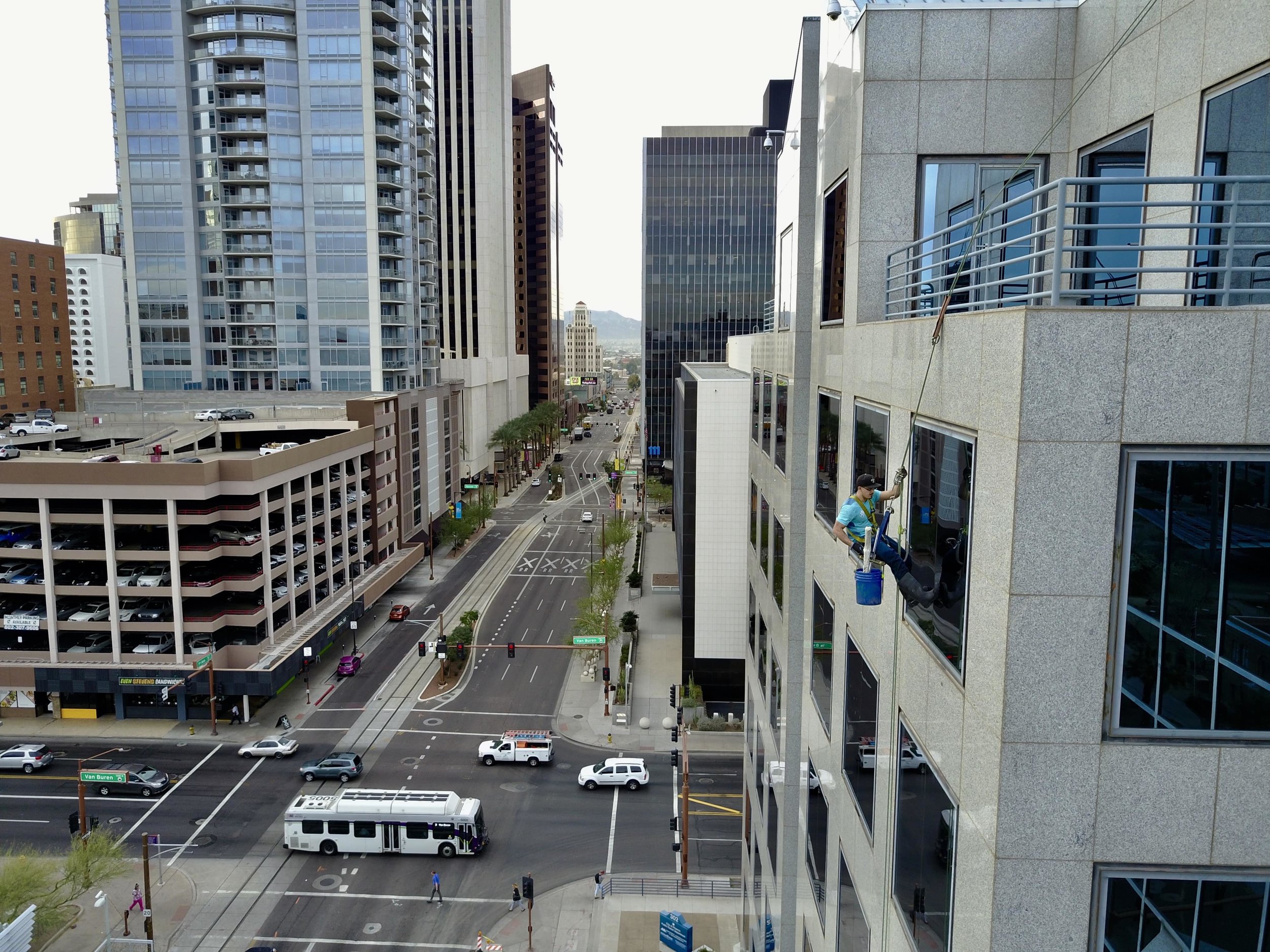 • We only hire certified IWCA rope descent window cleaners with a minimum of 5 years' experience

• Our cleaners are paid 25% more than industry standard to attract the best cleaning talent possible

• We deliver a detailed cleaning plan of your building beforehand so you're always in the loop.
• We keep a daily log of all work completed to ensure we stay on schedule.

• All OSHA rules will be followed. Including but not limited to; having a safety line attached to a secondary anchor point, ropes properly blockaded on the ground, and appropriate fall safety equipment.
• After each cleaning, we buy the property management lunch as a thank you

• Property managers who refer us to a fellow PM will get a $500 Visa gift card once they've chosen Clean Towers
$50 giftcard just for getting a quote.