We
Are
Clean
Towers
Thorough. Budget Friendly. Safest Cleaners Ever
Hire our team to
clean your building
We have an in depth understanding of where the industry is going and the rules and regulations in place to ensure your building is up to code. Get a free consultation which will include our quote for your building's window cleaning. We service all the west coast.

Get a quote and a $50 Amazon gift card will be sent to your email right now.
Yearly Maintenance Membership
That's why we offer a yearly maintenance membership to all of our window cleaning customers. Imagine it as an insurance plan for your windows. We're not only outfitted to clean your window's but we can repair or replace them in the event of damage.
$399
$399 a year gets you unlimited window repair on the ground floor
(scratches, etching, graffiti)
50% OFF
-One full window replacement on any floor. Subsequent replacements 50% off limited to 3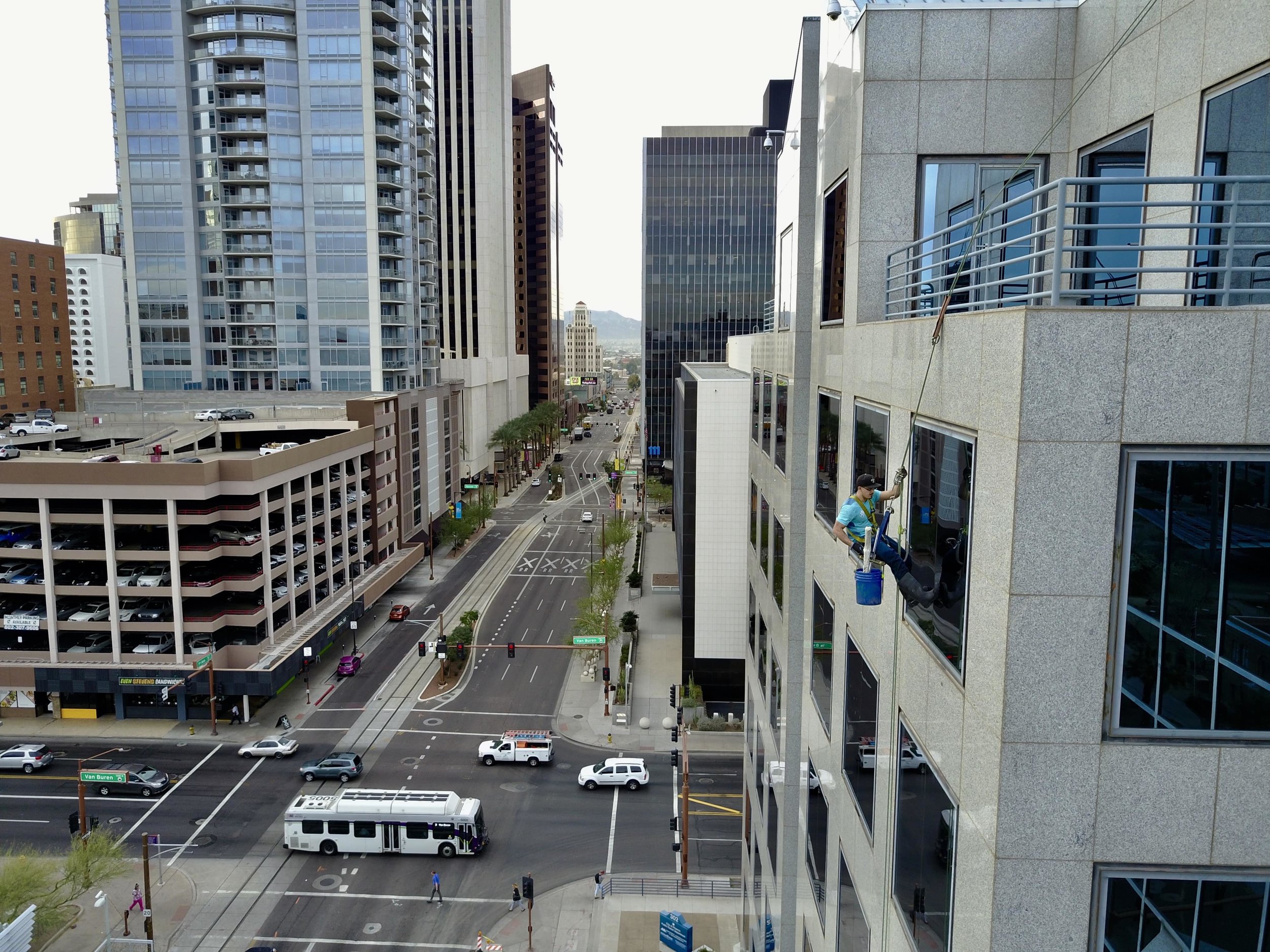 • We only hire certified IWCA high-rise window cleaners with a minimum of 5 years' experience

• Our cleaners are paid 25% more than industry standard to attract the best cleaning talent possible

• We deliver a detailed cleaning plan of your building beforehand so you're always in the loop.
• We keep a daily log of all work completed to ensure we stay on schedule.

• All OSHA rules will be followed. Including but not limited to; having a safety line attached to a secondary anchor point, ropes properly blockaded on the ground, and appropriate fall safety equipment.
• After each cleaning, we buy the property management lunch as a thank you

• Property managers who refer us to a fellow PM will get a $500 Visa gift card once they've chosen Clean Towers
$50 giftcard just for getting a quote.